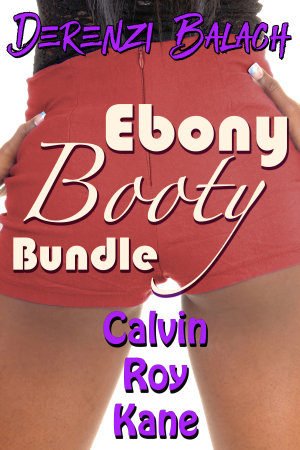 Title:
Ebony Booty Bundle 1: Calvin, Roy, and Kane
Series:
Ebony Booty #

3.5
Genre:
Bundle
,
Contemporary
,
Erotica
Themes: Older man, bwwm interracial, on-the-sly, public sex
Length: 16,680 words

Ebony may pretend to be a little angel, but she's a grown woman with needs and her father's friends are happy to fulfill them.

Calvin Heath -- the epitome of a silver fox, distinguished with the kind of mature handsomeness that makes women wet.

Roy Marson -- a big, lovable, teddy bear of a man with a scowl that could stop a man's heart at twenty paces and a perpetual growl in his voice.

Kane White -- a leather and lifestyle shop owner with bright-red hair, a healthy dose of freckles across his pale face, and a boyish smile.
Also in this series:
Release Date:
May 8, 2016
ISBN13:
9781634750226
ASIN:
B01FC8Q8I2
Published by:
DZRB Books