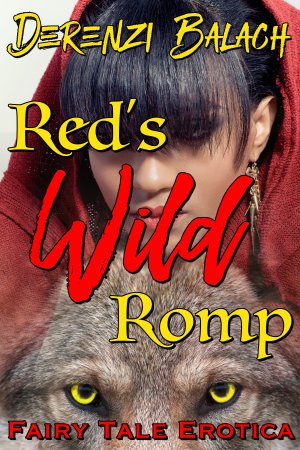 Title:
Red's Wild Romp
Series:
Sexed-Up Fairy Tales #

1
Genre:
Erotica
,
Paranormal
Themes: Paranormal, mind control, tricked, outdoors, shifter, fairytale retelling
Length: 8,750 words

A simple visit to her grandmother turns into a sexual encounter with a very horny wolf. He bespells Red into thinking she's feeding her ailing grandmother soup when she's really spread wide and being eaten. The wolf won't be satisfied until he's gobbled her up, but greedy wolves chance running into hunters.
Also in this series:
Release Date:
April 27, 2016
ISBN13:
9781634750127
Published by:
DZRB Books